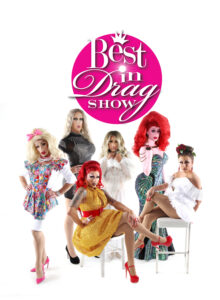 Got a great character idea? Think you can win the crown? Audition to be in the show!
Auditions for Best in Drag Show are happening on October 23, 2021!
Be ready to tell us all about your character: What's her name? What state does she represent? (If needed, are you willing to change your state?) What's her personality? What will she wear for Bathing Suit, Talent and Evening Gown competitions? Why should she win?!
Also, prepare one minute of talent to demonstrate at the audition. Just be aware—we aren't looking for lip syncing. We want to see something original! Show us why your character should be on the stage.
Keep in mind that the judges love to be surprised, so bring something unexpected!
For more information and to schedule an audition spot, email our director Jeffrey Drew at jdrewla@hotmail.com.
Show us what you've got!